AMOR DIGITAL
︎︎︎
DJ + PRODUCTION + DESIGN
OCTOBER 2018 –
PRESENT
AMOR DIGITAL IS A DJ + DESIGN COLLECTIVE BASED IN SAN FRANCISCO, CALIFORNIA. COMPOSED OF JUANNY DEPP + 99LEAN + NAMASTE SHAWTY, AMOR DIGITAL IS KNOWN FOR PLAYING + PRODUCING EVERYTHING FROM HARD HITTING CYBER PERREO TO SYNTH-HEAVY, DREAMY HOUSE MUSIC.
99%
-
NAMASTE SHAWTY
-
JUANNY DEPP
99 + JUANNY DEPP MET IN MISSION DISTRICT DIVE BAR DJ BOOTHS WHERE THEY FOUND THEMSELVES BOTH LEARNING THE CRAFT FROM SAN FRANCISCO'S UNDERGROUND DJ LEGENDS.

TOGETHER WITH FRIEND AND COLLABORATOR SAUCYWAVE, THEY CRAFTED THEIR FIRST PARTY IN SF'S TENDERLOIN DISTRICT -- HIGH SPEED. NAMED AFTER THE CUTTY BANG DRINKS FOUND AT LIQUOR STORES ALL OVER SF, THE NAME DOUBLES AS A REPRESENTATION OF THE TYPE OF MUSIC THEY PLAY AND THE ENERGY THEY BRING TO THEIR SETS.
AFTER ALMOST TWO YEARS APART THE TWO REUNITED IN SF. EVENTUALLY CONNECTING WITH FAN-FAVORITE NAMASTE SHAWTY, AN LA + OAKLAND-BASED DJ AND ARTIST,TOGETHER THEY CREATED "AMOR DIGITAL," A NEW ITERATION OF THEIR ORIGINAL "HIGH SPEED" IDEA.
WITH RESIDENCIES IN SF + OAKLAND, THE GROUP HAVE INCORPORATED ORIGINAL MUSIC PRODUCTION + MERCH DESIGN TO THEIR REPERTOIRES.
SOL SUN PHOTOGRAPHY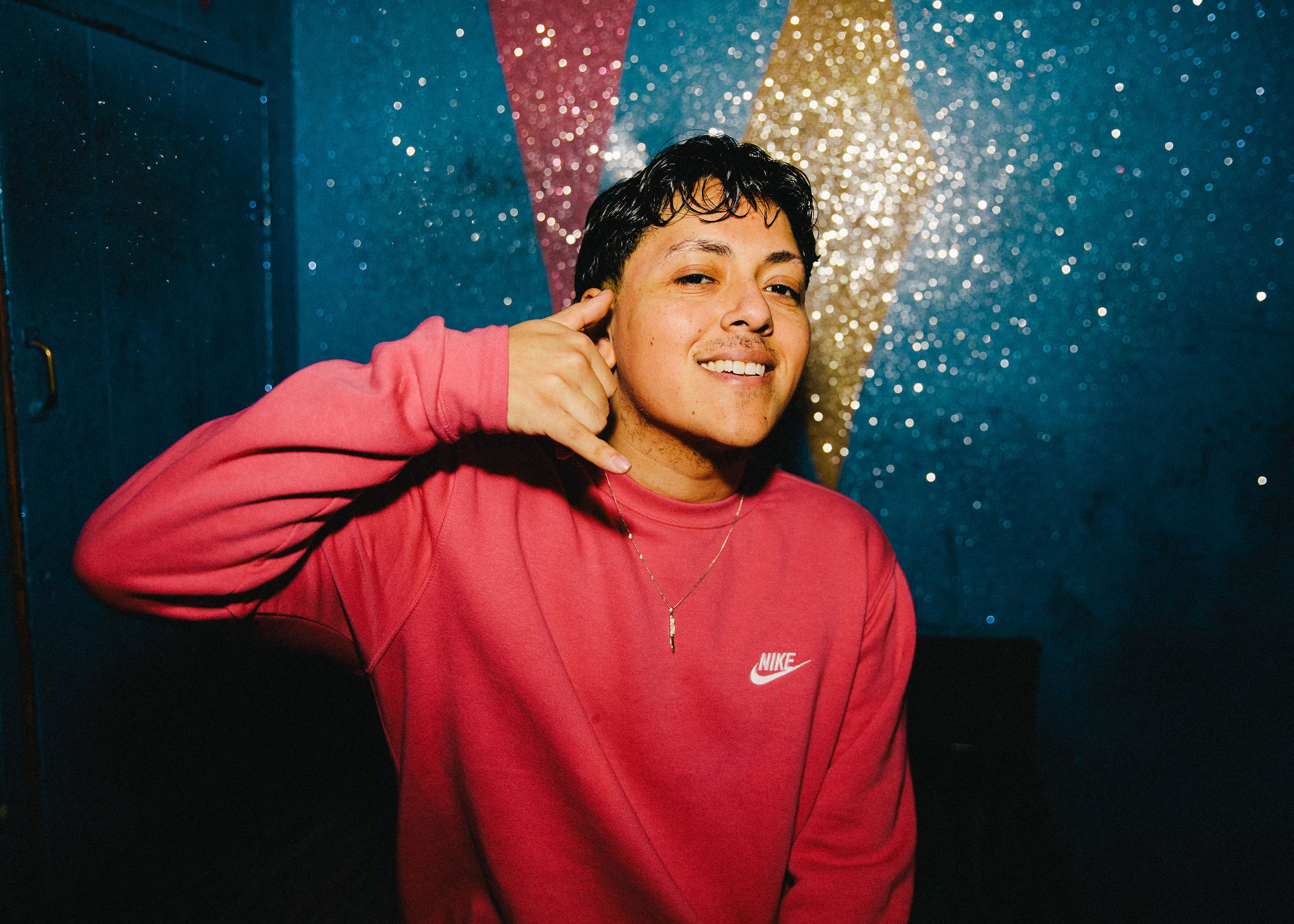 RELEASES
SOS COMPILATION VOL. 1
THANK YOU FOR THE SUPPORT. ALL PROCEEDS TO BENEFIT AID + RELIEF EFFORTS IN HONDURAS IN RESPONSE TO HURRICANE ETA
100% OF FUNDS RAISED WILL BE SENT TO FUNDACION LOURDES FUGON + JALILEH GARCIA'S FUND TO BUY MATTRESSES FOR NEAR THE ATLANTIC COAST OF HONDURAS.
AMOR DIGTAL MIX: DARA GENESIS
MIX + Q&A WITH LA-BASED, YOUNG TRINI LEGEND DARA GENESIS.
JUANNY DEPP - CITY EP
JUANNY DEPP'S ENERGETIC BANDCAMP FRIDAY ENTRY IS HIS MOST DIVERSE AND POLISHED PROJECT YET. SAMPLING BAY AREA LEGENDS, RAP TITANS, AND REGGAETON SUPERSTARS, THE "CITY EP" FLIPS THE FAMILIAR TO CREATE SOMETHING NEW.
VISUALS
via @hg.jpg + @taylorsavvy