THE DOOM GENERATION
---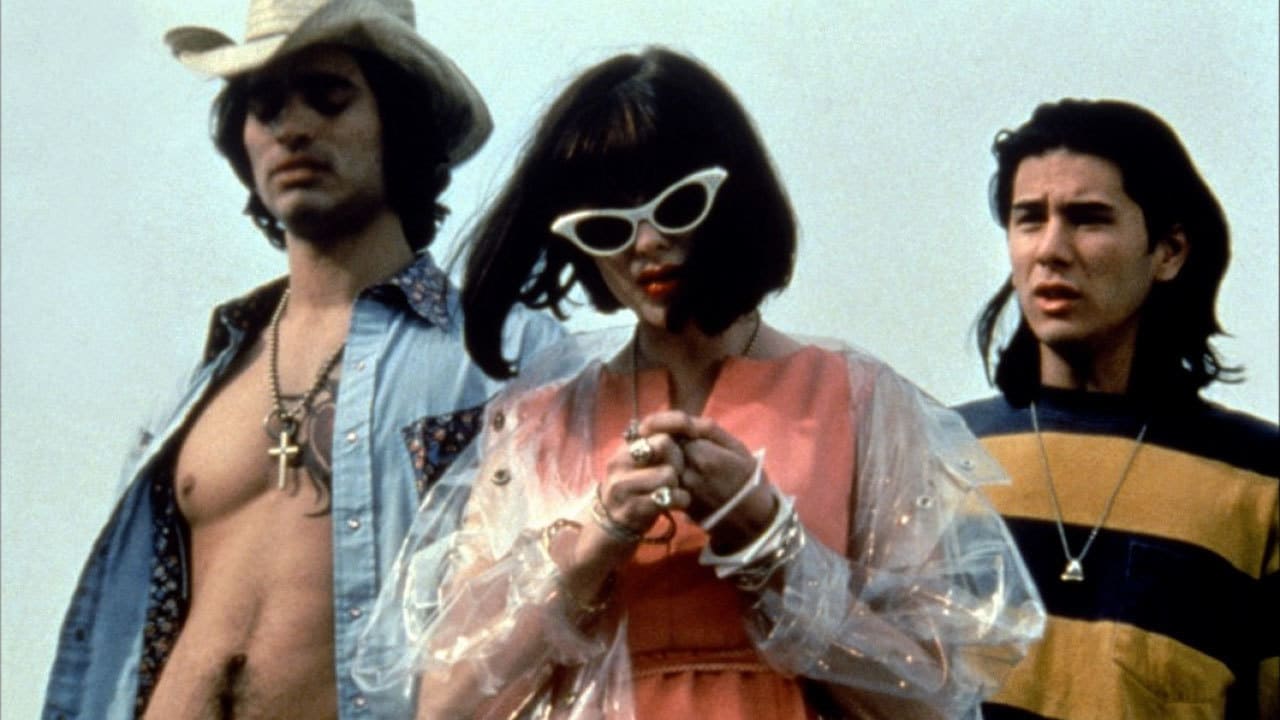 Year: 2023
Format: Editorial? Blog?
Life is so cyclical it's devastating. Writing this fresh off a mini anxiety attack — was it the third coffee or was it the weeks of isolation creeping in or was it the realization my next EP was actually dropping in the morning?
Whatever it is I can feel it physically, the slight tightness on the left side of my face behind my eye.
And for some reason, it made me want to write down my thoughts about this moment in my life. For a few years now, I've rejected "writing" despite it being one of the major pursuits of my life. Writing conjured up memories of me in the bedroom I rented on 19th Ave, living with my best friends and having the time of my life while completely self-destructing. Staying up late, drinking bottles of cheap beer, sipping brown liquor and trying to write like my favorite writers — possibly the most annoying cliche of all!
I say life is cyclical because I wrote the most when I felt the most lost in life. And now some years later, I feel this urge to express myself in this way while feeling lost in a completely new (and exciting) way.
As this new EP drops, a couple months removed from leaving my job and all the amazing, creative and insightful high schools students I worked with there, I feel lost again.
But this is a different kind of lost — it feels more like not knowing where you are while visiting a new, exciting city than drifting at sea having no clue where you're going or if you'll make it.
A CULT CLASSIC?

Recently I wanted to surprise myself and bought a ticket to see a movie just because I thought the name sounded cool.
The Doom Generation.
Plus it looked violent and romantic. Violently romantic or romantically violent?? Either way, that's my shit, apparently.
When I bought my ticket I saw that the director and main actor would be there for a Q&A.
They introduced the movie together along with the costume designer.
The director, Greg Araki, got on stage and the packed theater clapped *loudly* for this man I hadn't even heard of until today. I felt like I was out of the loop. In that moment, I had no idea he was on the vanguard of '90s New Queer Cinema, or helped launch the careers of some of Hollywood's contemporary stars.
He seemed genuinely thankful and a little incredulous that a movie he made on a shoestring budget in the early '90s could generate this kind of response in 2023. This is admittedly hyperbole but I left the theater a different person. Not only was the story highly entertaining, not only were the costumes and cinematography something to base my whole ~aesthetic~ off of, but it really opened my eyes to a whole movement in film I had no idea about.
When all information is available on our phones, it's nice to be surprised every now and then.
He mentioned that the film, and the others in the trilogy it belongs to, have become cult classics in a way. It made me think about my own creative process.
I would be lying if I said I'm not at least a little nervous about this EP release, about every show we put on, etc. I'm nervous about how I'm going to pay my bills and all the real life pressures and events that can change a person's life.
I've never strived for "mainstream" success which is great because I doubt I'd ever achieve something like that anyway. I might not ever make it rich or be on some top ten list or whatever. But maybe one day I'll be asked to come do a Q&A for some shit I made in 2023, speaking to the next generation of people bold enough to think outside of the limits placed on them by the society they'll Iive in.
And It would be one of life's greatest honors <3