THE DOOM GENERATION
---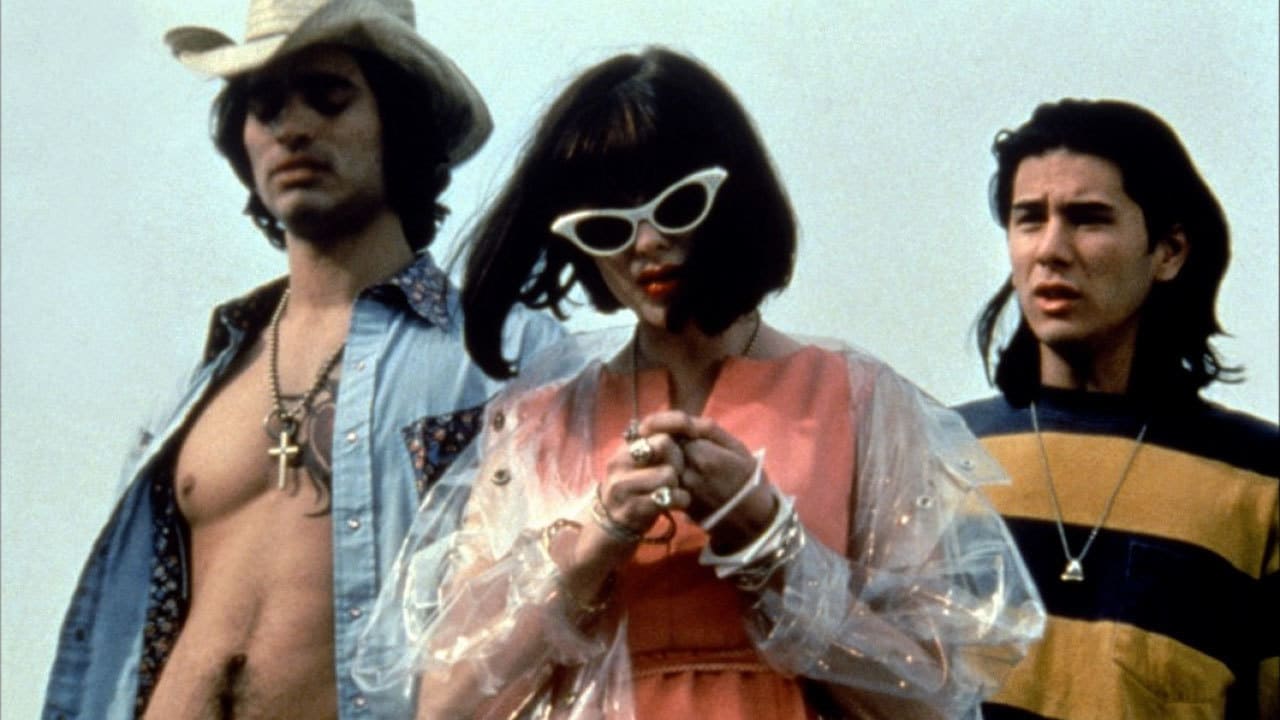 Year: 2023
Format: Editorial? Blog?
Life is so cyclical it's devastating. Writing this fresh off a mini anxiety attack — was it the third coffee or was it the weeks of isolation creeping in or was it the realization my next EP was actually dropping in the morning?
Whatever it is I can feel it physically, the slight tightness on the left side of my face behind my eye.
And for some reason, it made me want to write down my thoughts about this moment in my life. For a few years now, I've rejected "writing" despite it being one of the major pursuits of my life. Writing conjured up memories of me in the bedroom I rented on 19th Ave, living with my best friends and having the time of my life while completely self-destructing. Staying up late, drinking bottles of cheap beer, sipping brown liquor and trying to write like my favorite writers — possibly the most annoying cliche of all!
I say life is cyclical because I wrote the most when I felt the most lost in life. And now some years later, I feel this urge to express myself in this way while feeling lost in a completely new (and exciting) way.
As this new EP drops, a couple months removed from leaving my job and all the amazing, creative and insightful high schools students I worked with there, I feel lost again.
But this is a different kind of lost — it feels more like not knowing where you are while visiting a new, exciting city than drifting at sea having no clue where you're going or if you'll make it.
A CULT CLASSIC?

Recently I wanted to surprise myself and bought a ticket to see a movie just because I thought the name sounded cool.
The Doom Generation.
Plus it looked violent and romantic. Violently romantic or romantically violent?? Either way, that's my shit, apparently.
When I bought my ticket I saw that the director and main actor would be there for a Q&A.
They introduced the movie together along with the costume designer.
The director, Greg Araki, got on stage and the packed theater clapped *loudly* for this man I hadn't even heard of until today. I felt like I was out of the loop. In that moment, I had no idea he was on the vanguard of '90s New Queer Cinema, or helped launch the careers of some of Hollywood's contemporary stars.
He seemed genuinely thankful and a little incredulous that a movie he made on a shoestring budget in the early '90s could generate this kind of response in 2023. This is admittedly hyperbole but I left the theater a different person. Not only was the story highly entertaining, not only were the costumes and cinematography something to base my whole ~aesthetic~ off of, but it really opened my eyes to a whole movement in film I had no idea about.
When all information is available on our phones, it's nice to be surprised every now and then.
He mentioned that the film, and the others in the trilogy it belongs to, have become cult classics in a way. It made me think about my own creative process.
I would be lying if I said I'm not at least a little nervous about this EP release, about every show we put on, etc. I'm nervous about how I'm going to pay my bills and all the real life pressures and events that can change a person's life.
I've never strived for "mainstream" success which is great because I doubt I'd ever achieve something like that anyway. I might not ever make it rich or be on some top ten list or whatever. But maybe one day I'll be asked to come do a Q&A for some shit I made in 2023, speaking to the next generation of people bold enough to think outside of the limits placed on them by the society they'll Iive in.
And It would be one of life's greatest honors <3


DARA GENESIS
---


We caught up with LA-based DARA GENESIS -- a true young Trini legend. She speaks on creativity while stuck at home, ideal spots to listen to this mix and what's on the horizon. Stream this a million times.
2020 (sometime during quarantine)
Format: Interview + Mix
How have you been during shelter in place? Any insights, inspirations, frustrations?

To be honest, I've been able to hold down my homestead, but I'm struggling to stay inspired while we're all stuck in the house for most of the day, and can't access live music settings in the ways that we're accustomed to.

I know there's hope on the horizon, though, so that's keeping me going.

My friends are also extremely talented and are consistently creating some of my favourite art, which definitely keeps me on my toes and pushes me to be the best version of myself in a creative sense.
Where do you imagine someone listening to this mix?

This mix takes me back to the rave, the club, when the clock strikes 3 A.M. on the dancefloor and you lose yourself in the heat of the spiral. But since we're still stuck in quarantine, I think the mix also really works well while turning up at home with close friends trying to let loose and escape from it all, those moments of relief and normalcy that are so important to maintain some semblance of sanity while we ride this thing out.


Any projects to look out for or a message to listeners?

I just quit my day job and made some hardware upgrades, so I'm excited to have more capacity to work on production and overall collaboration with other artists.

I think the future is inherently uncertain for everyone, especially right now, but I feel an undeniable sense of hope that we'll all come out on top and be pushed in ways that we were never able to even fathom before.

For now, I think all we can really do is look out for one another, nurture the parts of ourselves that need it most, and ensure our communities have everything they need in order to survive and thrive.
CHIPITIO
---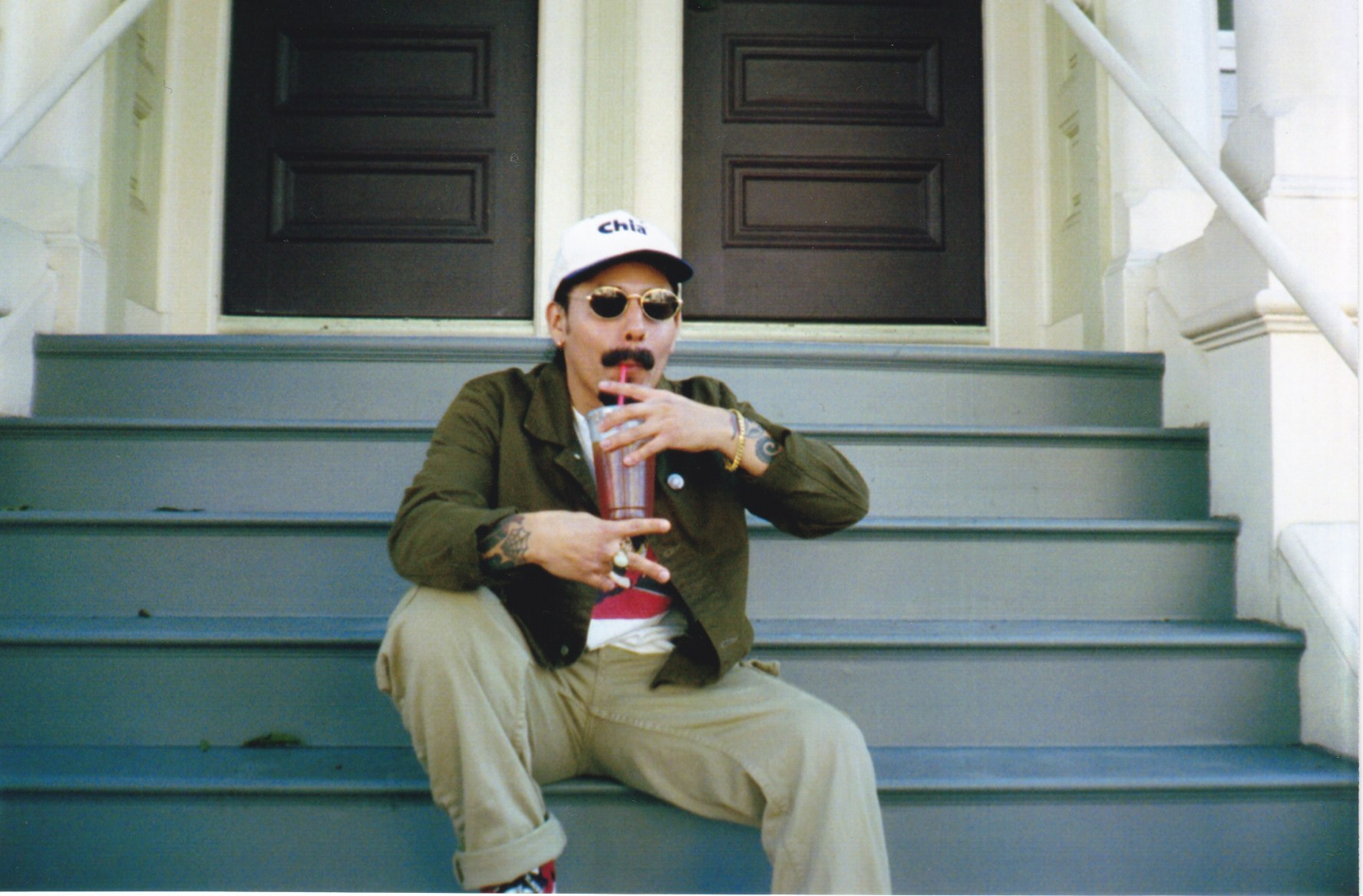 Year: 2021 (sometime during quarantine)
Format: Q&A Interview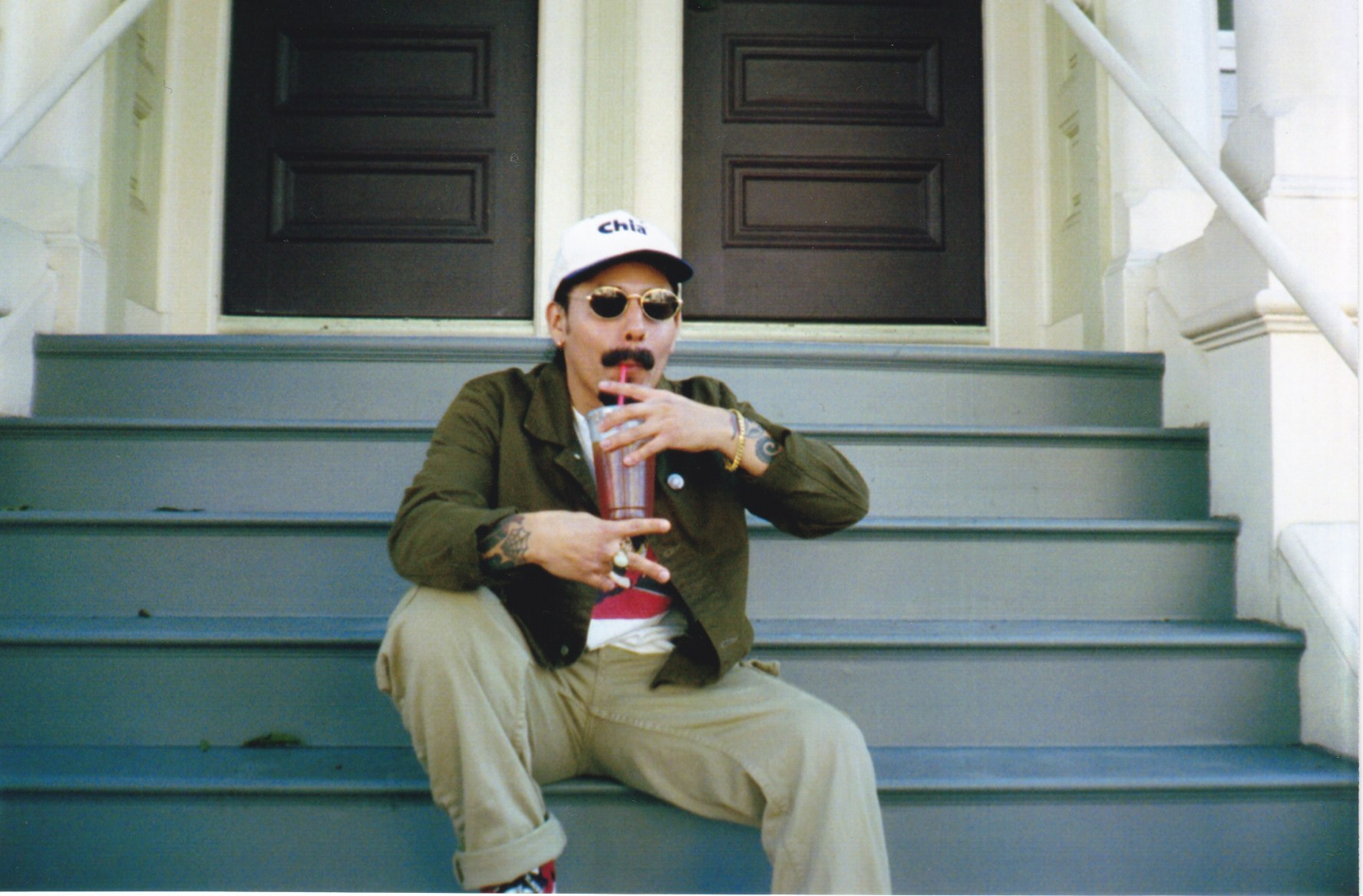 Q: I think all of us are trying to navigate doing things for pleasure or to look fly, while knowing we live in an exploitative system. How have you navigated that while doing everything you do?
A: I'm not a capitalist, I don't own anything. I'm an indigenous person severed from the land, this mythology of those under the thumb of oppressive systems to vindicate their behavior and control the machinations of empire is a fallacy.
I don't consume things at the same rate as when i was dirt poor -- now i get most things through trades with homies, when it is available and accessible to me.
A trend right now is vintage stuff and it's important because if we keep on the trajectory of making new stuff it's not viable. I get those things through community.
Life, joy, happiness has always existed within community, things that I get that seem out of my reach have always been through community.
CHIPITIO AKA RICHARD A. IS A YOUNG BAY AREA LEGEND, EQUAL PARTS STYLE MAVEN + RADICAL COMRADE IN ARMS. WE SAT DOWN WITH THE ICON IN MAKING (VIRTUALLY OF COURSE) FOR A CONVERSATION THAT ZIG ZAGGED BETWEEN STYLE, FASHION, D'EVILS OF CAPITALISM, COMPLACENT LIBERALS AND JAPANESE DENIM.
Q: When did you start taking an interest in style + fashion?
A: Garb, presentation costume, was really a critical outlet for expressing a part of myself, that because of toxic masculinity and visceral violence deployed on queer bodies, I was able to latch onto and express. Style was such a salient part of that journey for myself, express myself and intentional w what I put on my body. Even though it was coded w masculinity and streetwear, it was on my terms, color play textures etc
Things that we wear are informed by our environment. Streetwear is a product of black culture and for me living in ES and then coming here, the sort of expression that came w being able to dress myself was a response to having that freedom and having it informed by my environment growing up around black + brown kids. Garb was also an armor to wear -- the ways we communicate w one another symbolically.. "oh i fuck w that."
If someone was wearing Fubu jeans in the early 00s you know they were at least aware of some shit you were into, so clothing was one of the first creative and liberative practices available to me, as a poor immigrant Brown kid. Not everyone has the chance to explore music or paint or draw but fashion + style is available and universal.
Q: Many of the people who hit the streets over the summer are at risk of becoming complacent now that there's a new administration... what would you say to those ppl about this "new" reality?
Decentralized and ground movements lose steam whenever progressives are voted into office and liberals are voted into office.