CHIPITIO
---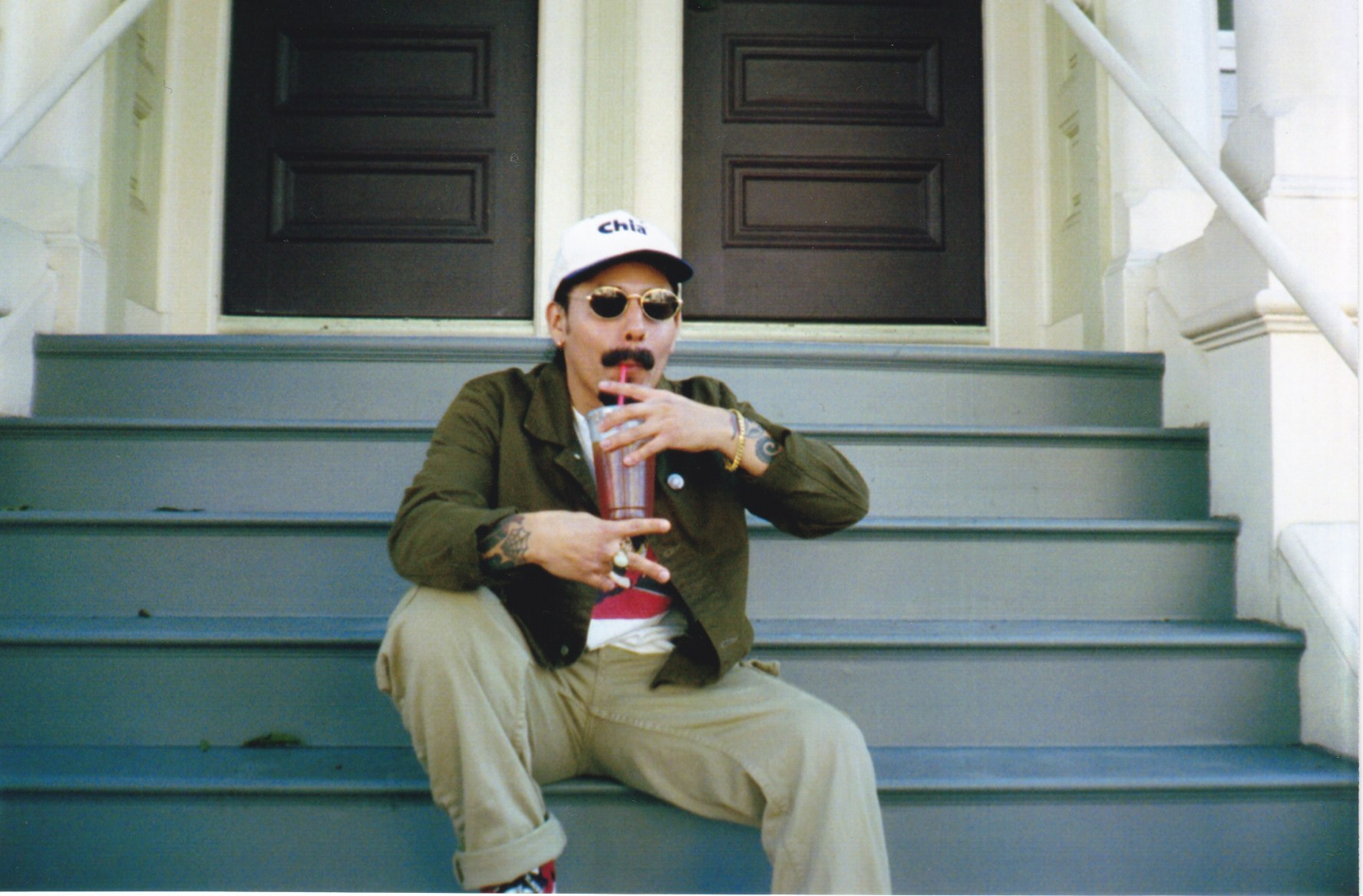 Year: 2021 (sometime during quarantine)
Format: Q&A Interview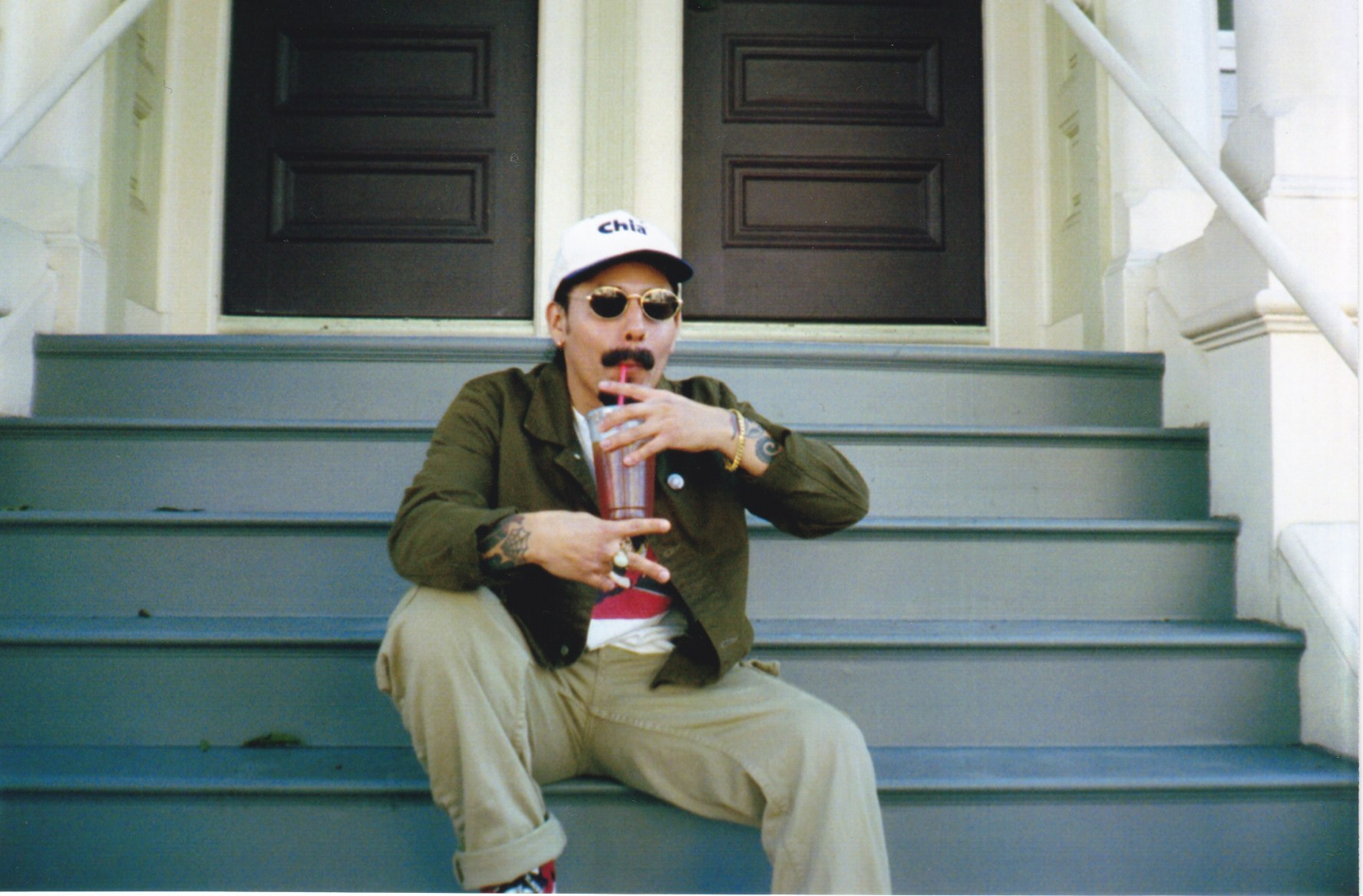 Q: I think all of us are trying to navigate doing things for pleasure or to look fly, while knowing we live in an exploitative system. How have you navigated that while doing everything you do?
A: I'm not a capitalist, I don't own anything. I'm an indigenous person severed from the land, this mythology of those under the thumb of oppressive systems to vindicate their behavior and control the machinations of empire is a fallacy.
I don't consume things at the same rate as when i was dirt poor -- now i get most things through trades with homies, when it is available and accessible to me.
A trend right now is vintage stuff and it's important because if we keep on the trajectory of making new stuff it's not viable. I get those things through community.
Life, joy, happiness has always existed within community, things that I get that seem out of my reach have always been through community.
CHIPITIO AKA RICHARD A. IS A YOUNG BAY AREA LEGEND, EQUAL PARTS STYLE MAVEN + RADICAL COMRADE IN ARMS. WE SAT DOWN WITH THE ICON IN MAKING (VIRTUALLY OF COURSE) FOR A CONVERSATION THAT ZIG ZAGGED BETWEEN STYLE, FASHION, D'EVILS OF CAPITALISM, COMPLACENT LIBERALS AND JAPANESE DENIM.
Q: When did you start taking an interest in style + fashion?
A: Garb, presentation costume, was really a critical outlet for expressing a part of myself, that because of toxic masculinity and visceral violence deployed on queer bodies, I was able to latch onto and express. Style was such a salient part of that journey for myself, express myself and intentional w what I put on my body. Even though it was coded w masculinity and streetwear, it was on my terms, color play textures etc
Things that we wear are informed by our environment. Streetwear is a product of black culture and for me living in ES and then coming here, the sort of expression that came w being able to dress myself was a response to having that freedom and having it informed by my environment growing up around black + brown kids. Garb was also an armor to wear -- the ways we communicate w one another symbolically.. "oh i fuck w that."
If someone was wearing Fubu jeans in the early 00s you know they were at least aware of some shit you were into, so clothing was one of the first creative and liberative practices available to me, as a poor immigrant Brown kid. Not everyone has the chance to explore music or paint or draw but fashion + style is available and universal.
Q: Many of the people who hit the streets over the summer are at risk of becoming complacent now that there's a new administration... what would you say to those ppl about this "new" reality?
Decentralized and ground movements lose steam whenever progressives are voted into office and liberals are voted into office.